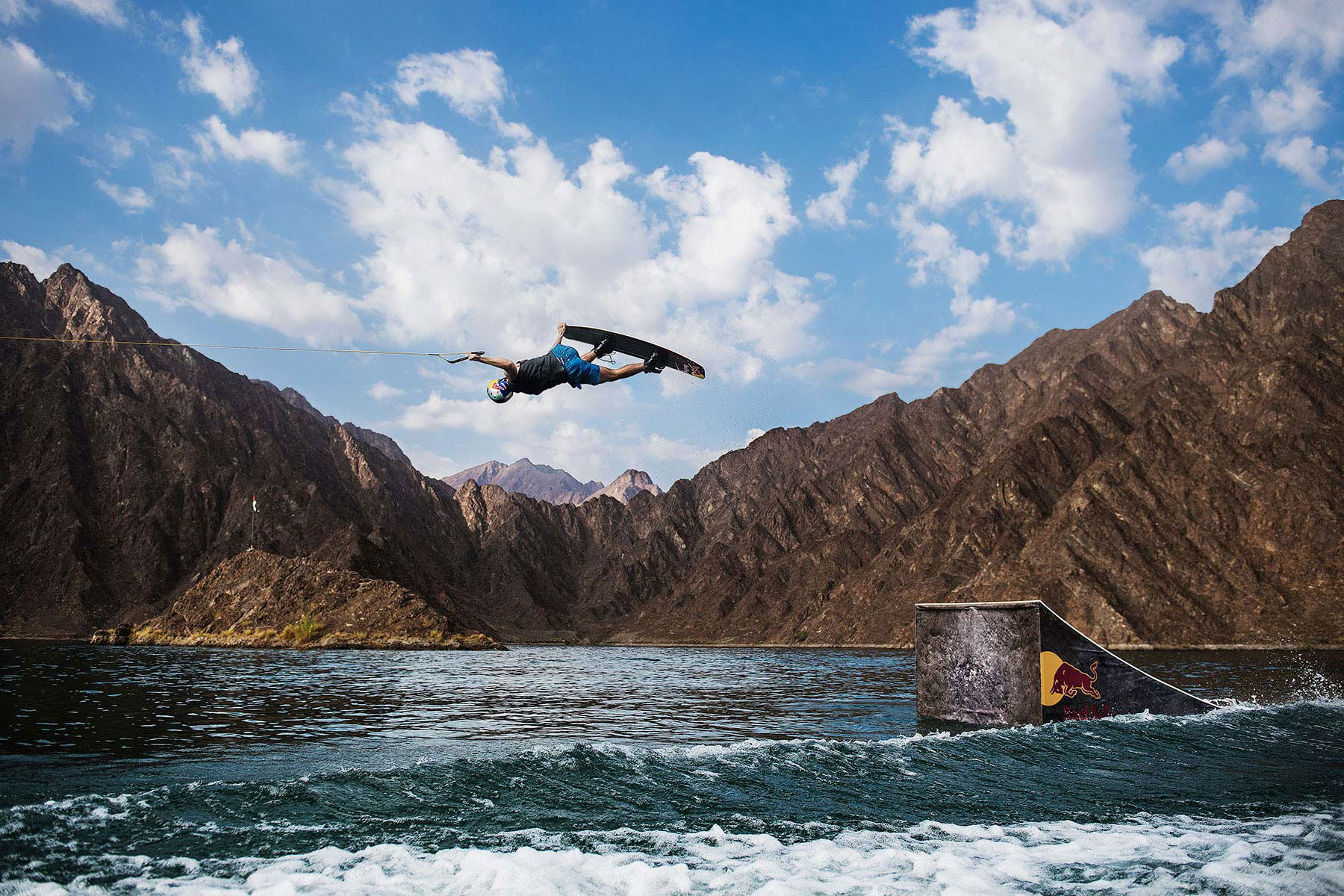 What was one of the best moments on your wakeboard?
I don't think it is possible to pick one best moment, as my time on my board is always memorable. However, I would say riding in the pro men traditional finals in the 2014 WWA world championship at my home park at Al Forsan with Tom Fooshee, Daniel Grant, and Chandler Powell, alongside my family and friends watching in the audience has to be one of the best memories yet.
What lessons has wakeboarding taught you?
Patience. I have come to realize that nothing comes easy, especially when on a board. I had to teach myself how to be patient while working on my goals and tricks and through patience I learned how to be content and more focused. Because of my patience, I am always able to reach my goals and perfect them as much as I can.
What does it mean to ride for LF?
Riding for LF is an honor for me. I have looked up to my fellow LF riders since the beginning of my riding career, so I am beyond grateful to ride for such an incredible company.
Who or what inspires you?
My inspiration is my father who has always motivated and supported me in every possible way and taught me to believe that anything is possible if you set your mind to it.
What do you think you are doing too much of or too little of because of wakeboarding?
I don't think I would be able to answer this question in the literal sense as this sport has given me many opportunities and has introduced me to many people that I now call family. Wakeboarding has never stood in the way of anything and I'd always be up for a ride no matter what.