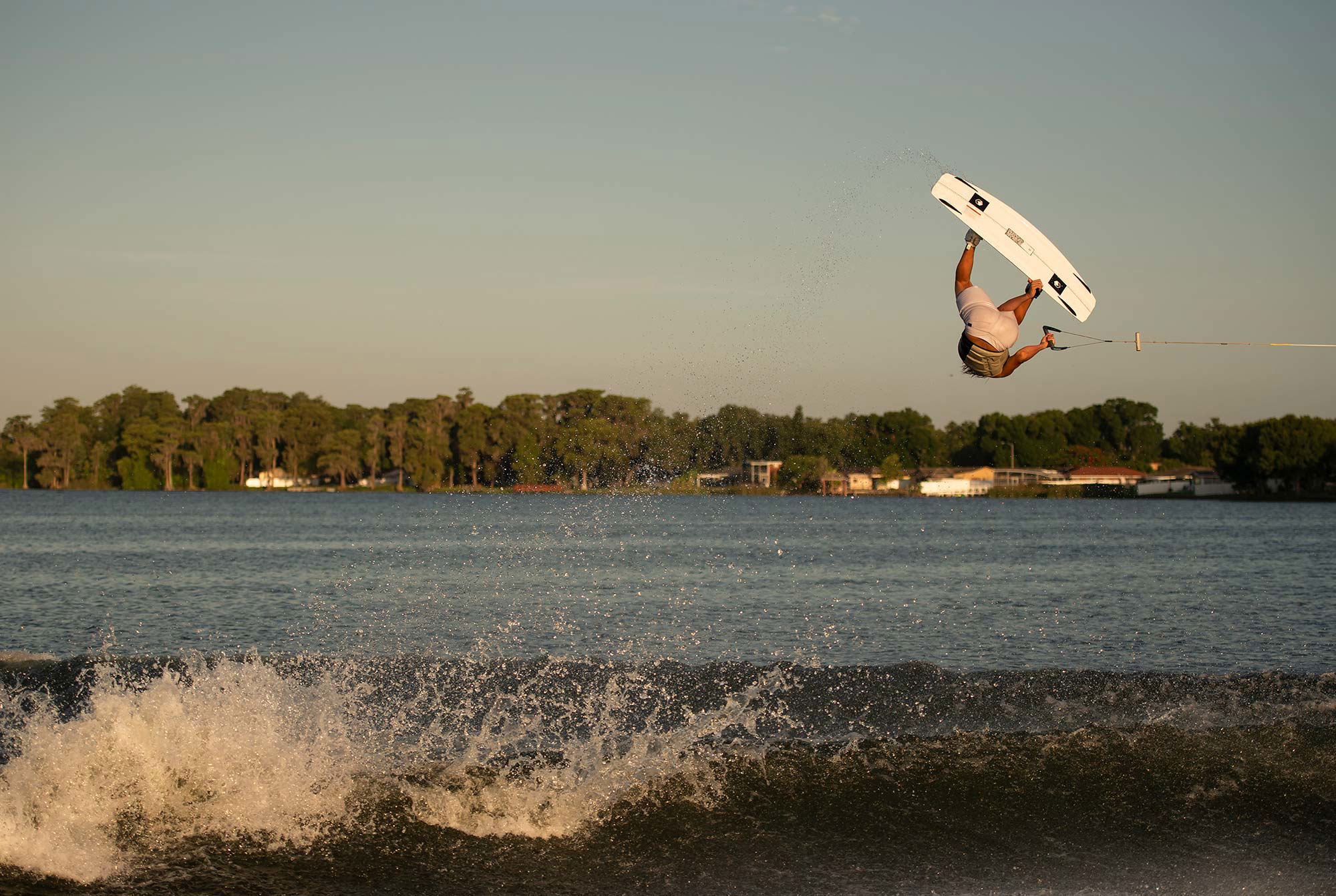 What was one of the best moments on your wakeboard?
If I had to choose just one, I would say when I landed a BS 9 for the first time. But the best moments are just going out for a late afternoon set with all the boys, absolutely blaring the music, and having the best time. I appreciate that so much.
What lessons has wakeboarding taught you?
If you ride with confidence and courage I feel like anything can be possible.
What does it mean to ride for LF?
It means a lot to be on Liquid Force! Ever since I was young I always thought LF had the snazziest boards and the coolest team.
Who or what inspires you?
What inspires me is just to be different than the normal. If I can make something look unique then I'm happy.
What do you think you are doing too much of or too little of because of wakeboarding?
Been spending too much time at the gas station and not practicing my solid golf swings.